To implement the "One Belt, One Road" development strategy for Closer Economic Partnership Arrangement between Mainland and Hong Kong, promotion of certification and accreditation industries and foster the exchange of auditing industry practitioners, HKICA and China Certification and Accreditation Association中國認證認可協會 (CCAA) has concluded a Memorandum of Understanding (MoU) to embark on the collaboration arrangement of mutual recognition of certified auditors.
The MoU between HKICA and CCAA for ISO 9001 QMS certified auditors was conducted in CCAA office at Beijing on 29 August 2016 by the president of HKICA, Ir Dr Tommy Lo and the  Secretary General  of CCAA, Mr Sheng Fei.  The Deputy Secretary General, Mr Li Qiang and Mr Xu De Feng of CCAA attended the signing ceremony together with other senior member staff of CCAA and HKICA.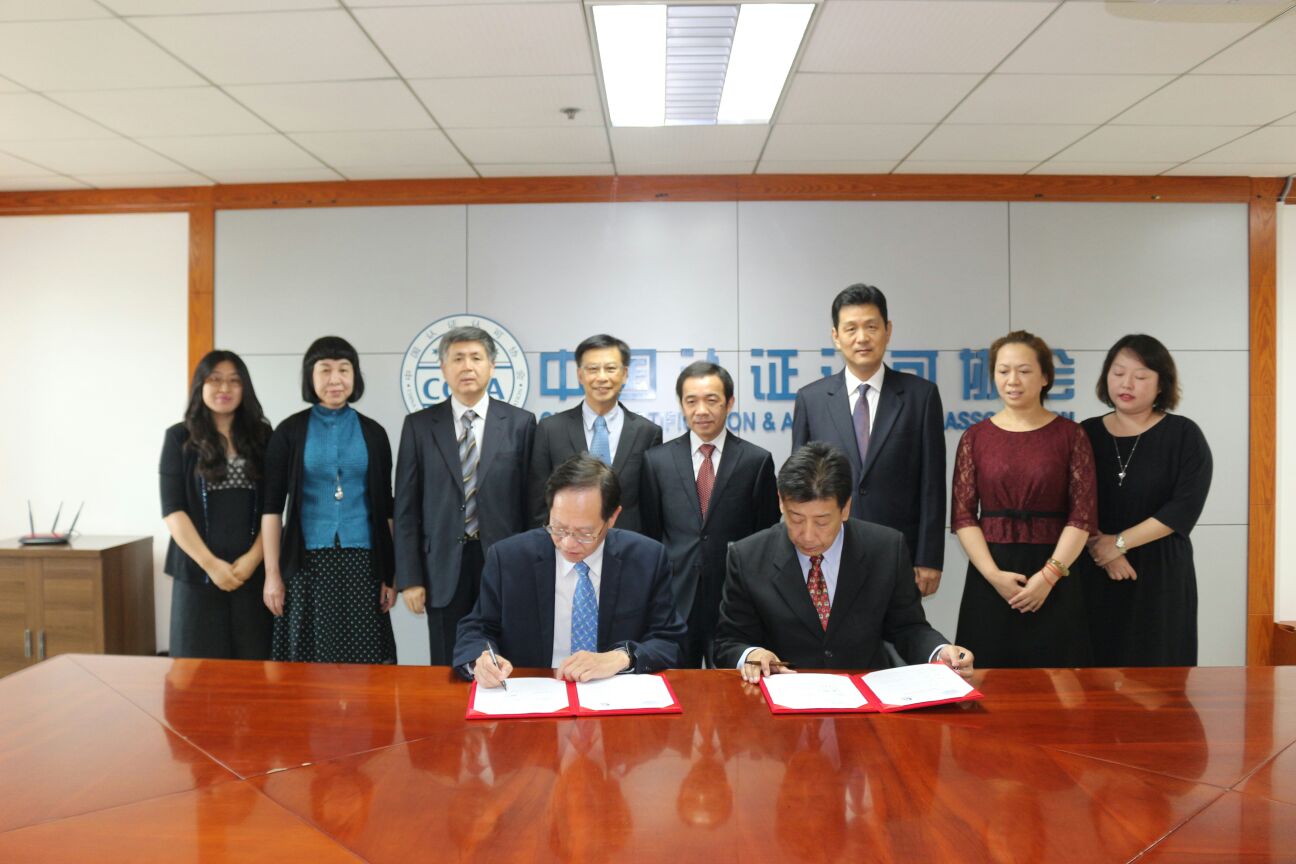 CCAA and HKICA will mutually recognize the corresponding classes of auditors. To become the CCAA certified auditors, HKICA certified auditors might apply to HKICA direct by completing the application and submit it together with all required documents duly signed by supporters and return to HKICA secretariat for processing.